Cram Jams is a series of educational music videos and resources that make learning English language arts way more fun.
grades 2-6
Free Lesson: "That's An Idiom"!
I first heard about Cram Jams through Instagram and was instantly intrigued. I teach second grade and the videos aligned perfectly with the common core standards!! My students would BEG to hear the songs over and over. The best part was when one of my little girls referenced an idiom during a read aloud and referenced the Cram Jam. Everyone broke out into song!!! I especially love the downloadable content that comes with the membership. I use the graphic organizers and definition pages in my interactive notebooks by shrinking them down. The kiddos love the lyric pages too! We love Cram Jams in 2FO!!! Thank you so much for creating such an engaging resource— I HIGHLY recommend to any teacher that loves to have fun and bring music into the classroom!
Cram Jams are awesome! The songs are so catchy and informative and the kids absolutely love them! I had parents texting me asking where they could find the "author's purpose song" because their kids wanted to listen to it at home! My kids also actually remembered and were able to apply the information presented in the songs a lot better than previous classes who were not taught using Cram Jams. I absolutely would recommend to any teacher, especially elementary!
Is there anything better than hearing your students ask to turn on a song and then sing loud and proud about character traits? Cram Jams not only provides songs that are fun and catchy, but also activities and videos that engage and support students in their learning. We LOVE Cram Jams!
The Cram Jams videos have been a HUGE success in my classroom! My students can't wait to jump up and start singing along with all the videos. These videos have been an amazing way for my students to connect with language arts concepts like author's purpose, that have always been difficult for them to understand in the past. I suggest these videos not only to teachers, but parents as well. Cram Jams are the perfect way to get my students up, and actively involved in the entire learning process.
My students absolutely love the Cram Jams videos! They are learning so much because the videos are extremely engaging and the songs are so catchy! My state test scores have soared ever since I started using Cram Jams to support my ELA instruction!! Last year, 15 of my 24 students exceeded standards in ELA!! Cram Jams is by far the BEST educational website I have ever used!
My sixth graders loved the videos last year. I was worried that they would think they were too old for the songs, but they were not. They were great when we were doing test preparation because they didn't feel like work, but the kids were learning during their "break." I am really looking forward to the new videos coming out.
My 1st & 2nd grade students love love love Cram Jams! They sing the catchy songs all week long! What a great way to teach grammar! It's like School House Rock for a new generation.
One thing I love about Cram Jams is you have the text right there with the images. I love that [the students] can read along with what it's saying; it's really helpful for the kids to see that, because they're going to later see that in the texts that they read with me in guided reading.
My students love Cram Jams!! The videos have memorable tunes that students can associate with the skill they are learning. They also give a point of reference to material that is new and make it easy for students to recall.

Songs that get kids excited about learning, and ingrain concepts into memory

Animated videos that deliver the songs in a visual and engaging way

Printable resources like posters, games, and worksheets that correspond to the lessons in each music video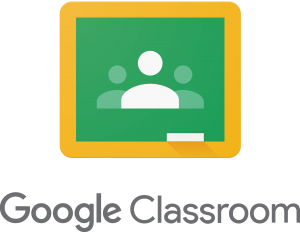 Easily share videos with, or assign activities to students through Google Classroom at the click of a button.
Created By a Teacher and a Musician
Hi, we're Amelia and Andy, and we're the creators of Cram Jams. We are a teacher and musician married couple who put our heads together to come up with what we think is the most fun and exciting way to teach important concepts to young students. Amelia is a full-time, credentialed, third grade teacher, and Andy is a freelance music producer and composer. These lessons have been a huge hit with the students in Amelia's classroom, and have shown stunning results with respect to language arts comprehension. We're excited to finally share this content with the rest of the world, and look forward to hearing about the effect it has in your classroom!